Kentucky Crafted
Deliverables
Brand Identity
Copywriting
Packaging
Photography
Social
Web
In honoring the rich history of Old Kentucky's Famous Crop, Hemp, we rebranded, reimagined and repositioned Kentucky Crafted to be the premier forerunner of the state's CBD and Hemp product boom for years to come. Elements of craft and hand are apparent from the crop to the box. Natural-toothy substrate pressed with gold foil, hand-adorned seal labels and individual bottle hang-tags signed by hand keep elements of authenticity and pride apparent across the brand. The studio developed the visual system for the 23 SKU's across 5 products and 12 flavors to live harmoniously in a category, yet individually in flavor -- aiding the digital shopping experience when choosing dosage and taste.
Kentucky Crafted

Official Website

.
- Ken Adair
President
Kentucky Crafted
"When it became apparent that we needed help, we decided to reach out to various agencies–none of them left us feeling excited, or even motivated. A few weeks later, we stumbled across Durham's website and their work instantly resonated with us. After meeting with the team at their office, we knew without a doubt that Durham was going to help us realize our dreams for Kentucky Crafted. Everyone at Durham is humble, kind, and damn talented. They also brought a contagious energy and excitement to our team that was much needed, allowing us to push forward faster than ever before. We're truly grateful to Durham. From day one, they have been an integral part of our team."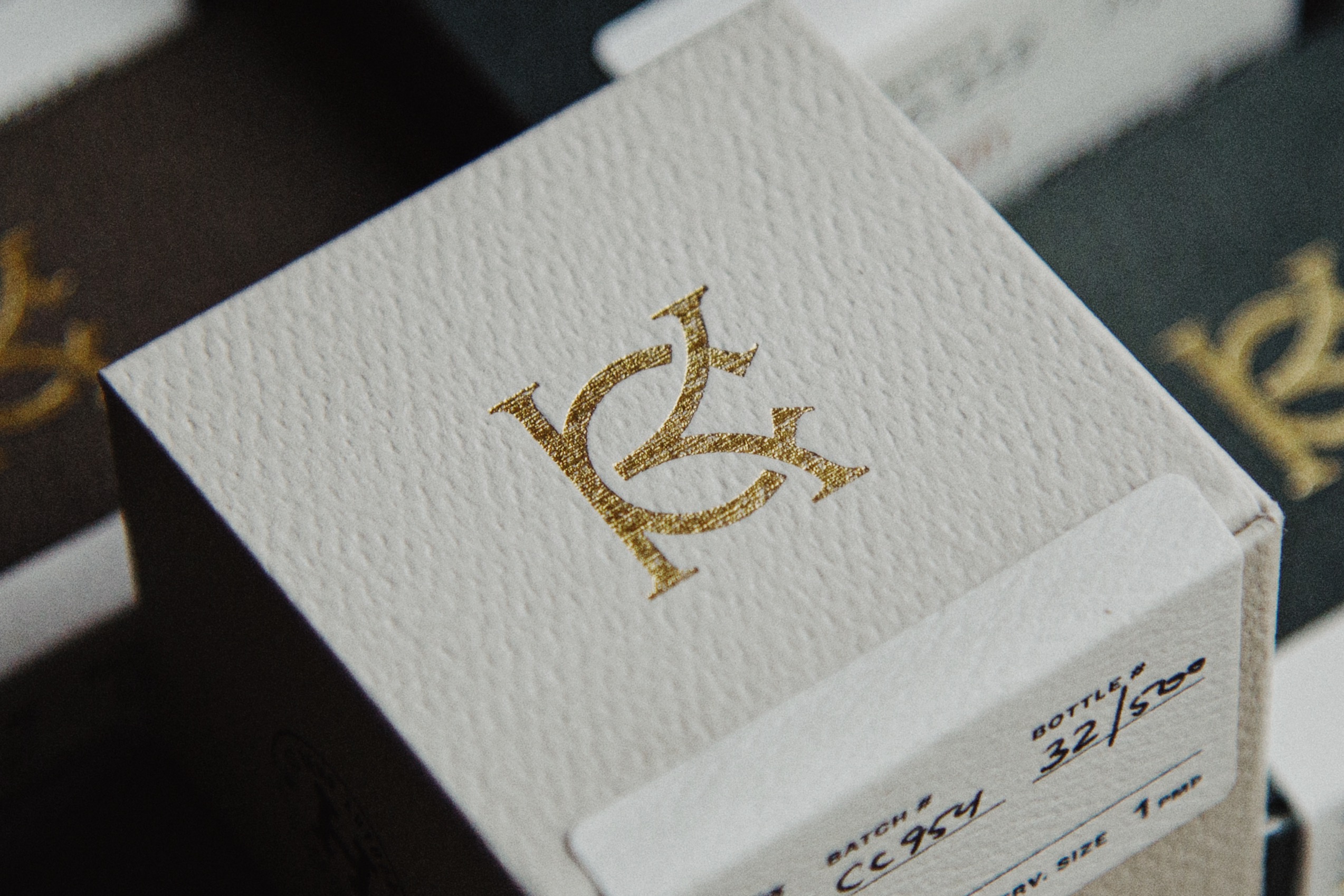 We took notes from Kentucky's most premium export, Bourbon Whiskey, to elevate the KYC brand with touches of the hand and attention to detail normally reserved for a high-end single barrel.
Halyard Display

Halyward Micro
We selected the Halyard type family for the primary packaging typeface, given its wide variety of weights and styles including the Mirco version with hyper exaggerated ink traps. This was a crucial feature for legibility when printing off-set and extremely small type sizes on a textured stock.